Lesson series
16 Mgnień Matury
Twój osobisty trener "przedmaturalny" w liceum 3-letnim.
Lekcje
16 z analizami zadań
Ważne cechy kursu

192 rozbudowane zadania maturalne (370 stron A4 do wydruku) z podziałem na 16 tygodni pracy (każdy tydzień to 12 zadań). Dokładna analiza rozwiązań na wideo (do każdego zadania!).
Ponadto 6 arkuszy matury próbnej z kluczami.
Od I do III (w umownej skali trzystopniowej).

16 planów działania na każdy tydzień cyklu przygotowań. Panel: Dyskusja online dla tego kursu.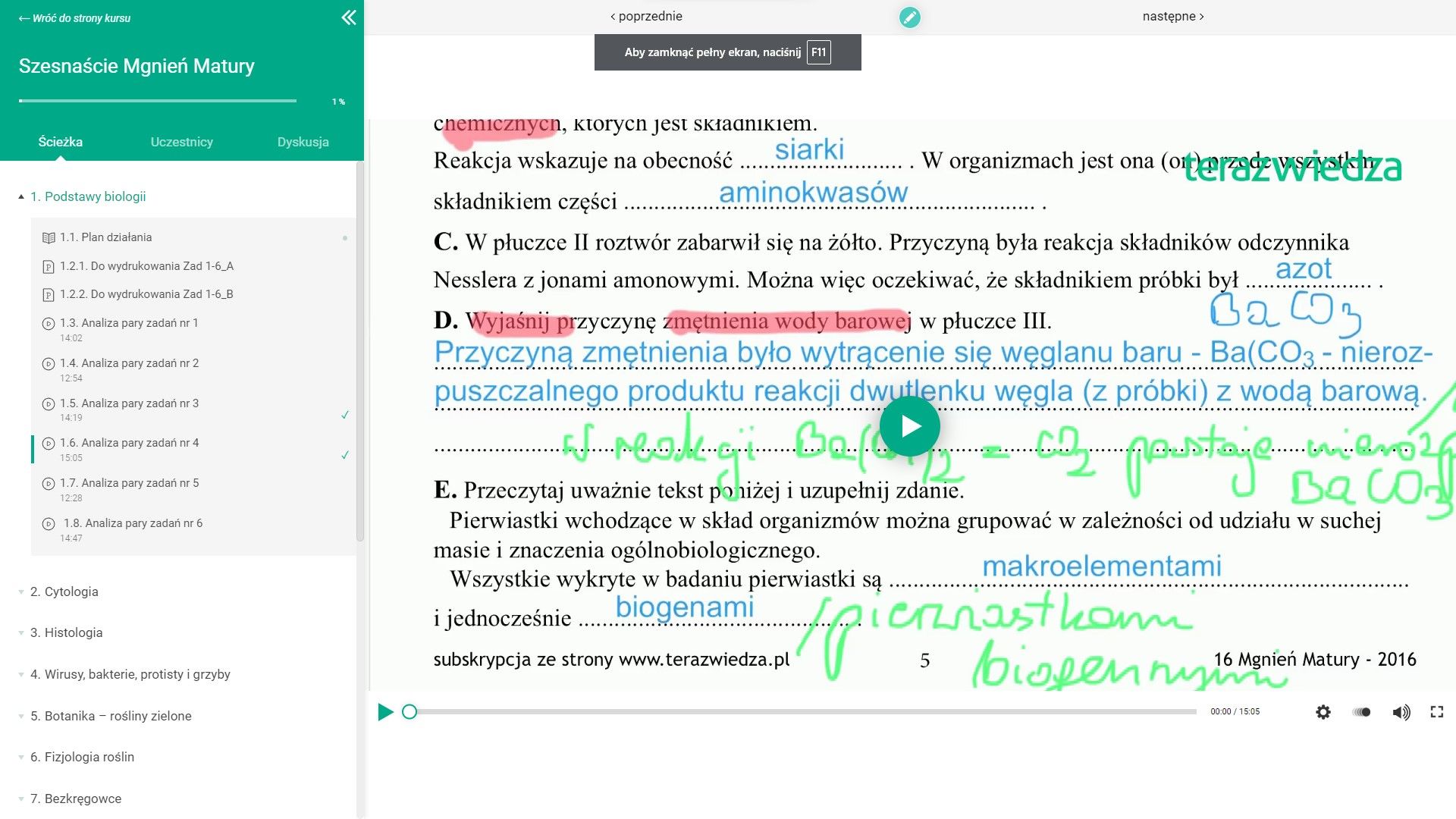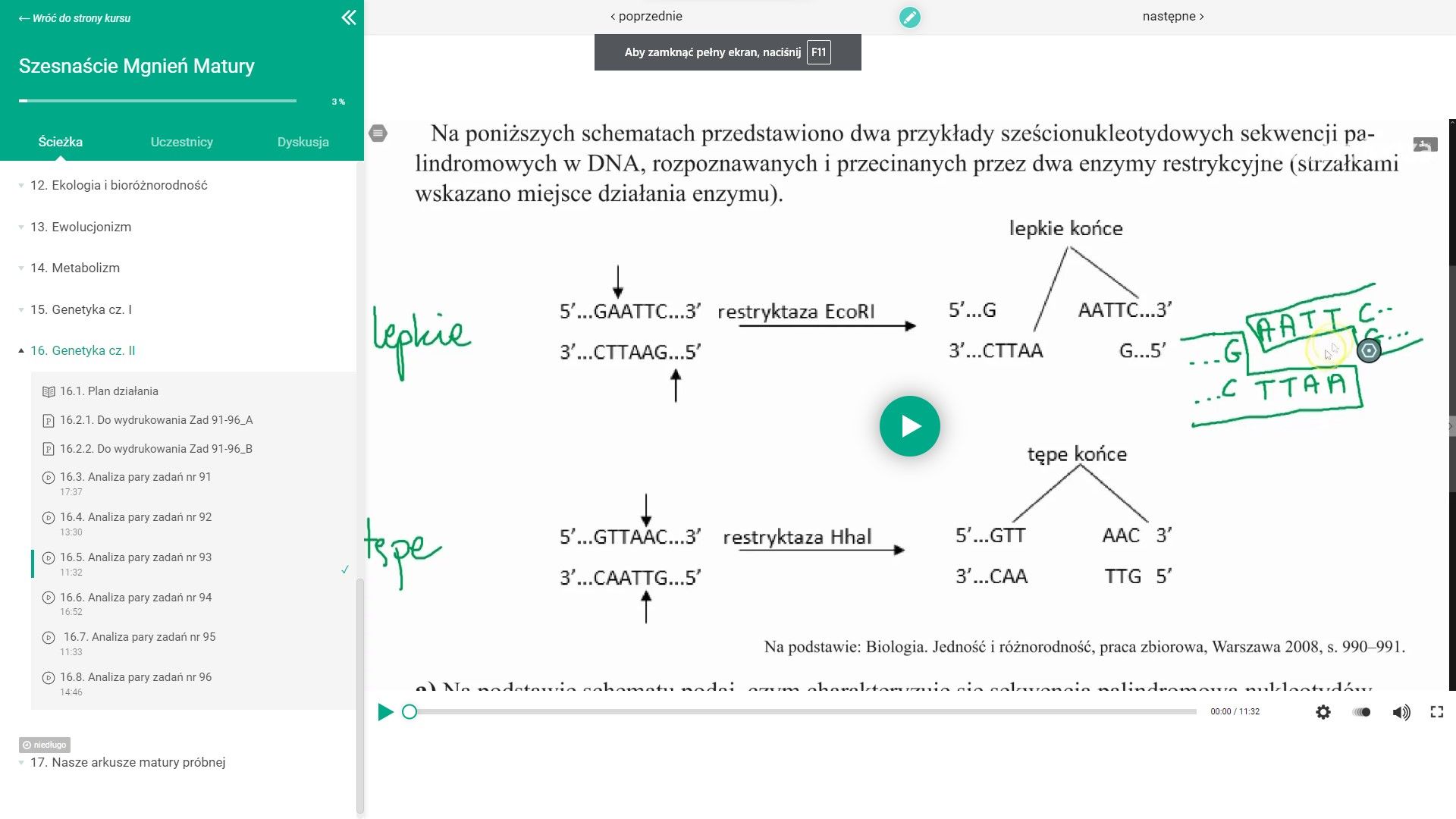 Wysoki poziom merytoryczny
materiały są na wysokim poziomie merytorycznym, bardzo ułatwiają przygotowania do egzaminu maturalnego, wszystko jest w nich jasne i klarowne, jestem z nich zadowolona
Julia
Polecam
Wszystkie tematy wyjaśnione są w w zrozumiały a zarazem prosty sposób, to doskonały wybór do przygotowań maturalnych.
Natalia
Polecam całym sercem!!!!
Najlepsze przygotowanie do matury, super prowadzący i tylko potrzebne informacje 😉
Karolina L.
Autor
Waldemar Lewiński
Nauczyciel biologii
Nauczyciel (niestety były) oraz autor książek i kursów multimedialnych. Pierwsze sukcesy odnosił jako nauczyciel – jego uczniowie zdobywali indeksy i laury na olimpiadach biologicznych. Później zaczął pisać książki – sprzedano ich kilka milionów (nie tylko podręczników biologii, ale także książek pomocniczych opracowanych w charakterystycznym swobodnym stylu). Całkowicie "porzucił papier" i od kilkunastu lat przygotowuje dynamiczne, multimedialne kursy biologii online. Zadeklarowany zwolennik rowerów, od niedawna także górskich.