KLASA 3. KURS NR 7.
Człowiek - układ wydalniczy
Budowa i praca układu wydalniczego.
Zadania
26 maturalnych (pdf)
Test
20 zadań (elektroniczne)
Wybrane cechy kursu
Człowiek jako organizm osmoregulujący, wykorzystujący zaawansowany układ wydalniczy. Budowa i czynności układu wydalniczego (powstawanie moczu pierwotnego i ostatecznego). Nerwowa i hormonalna regulacja wydalania moczu. Niewydolność nerek.
Profesjonalne rysunki wszystkich struktur układu wydalniczego i omawianych procesów.
Analiza procesu wydalania "krok po kroku".
Panel: Dyskusja online dla tego kursu.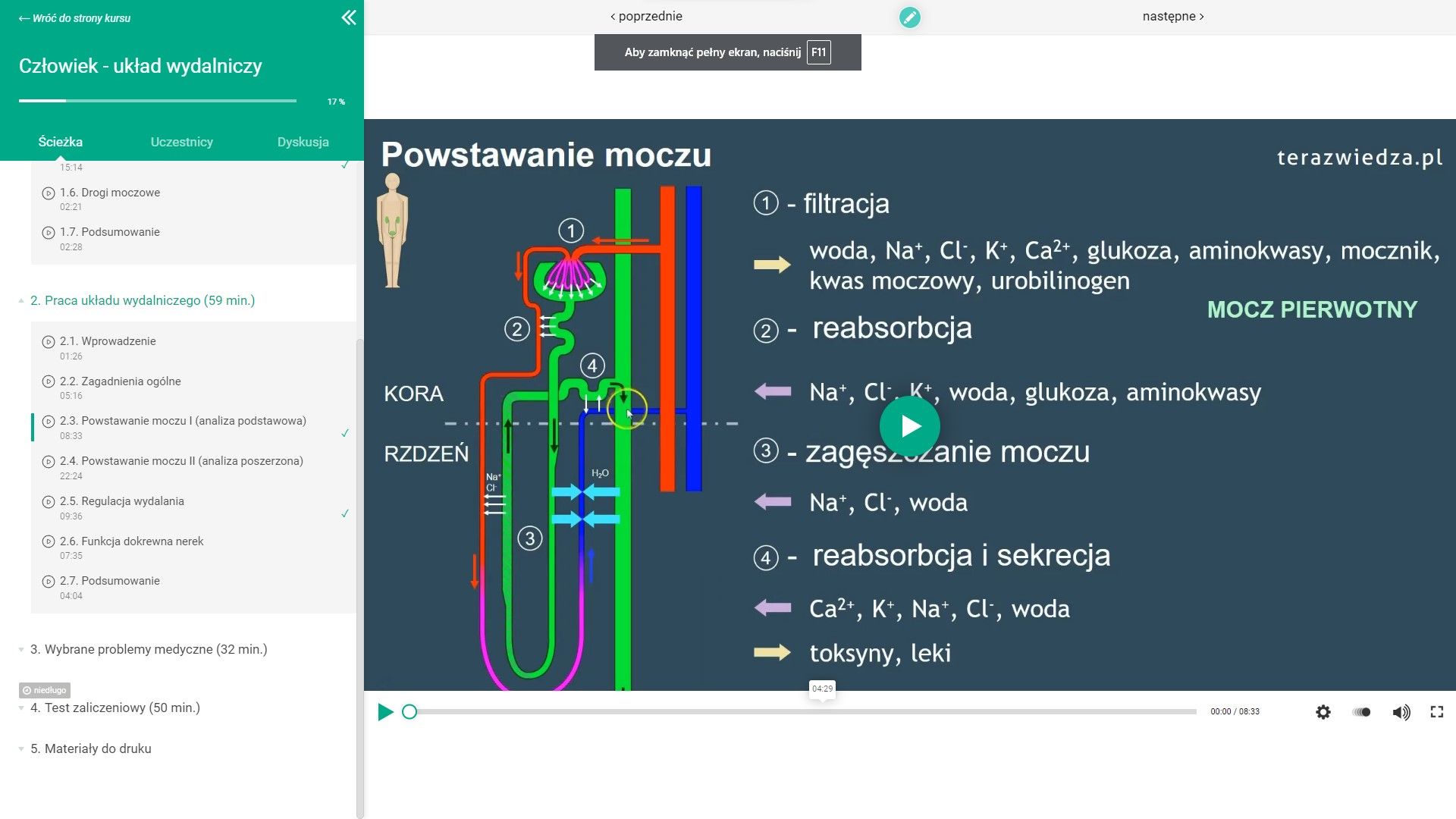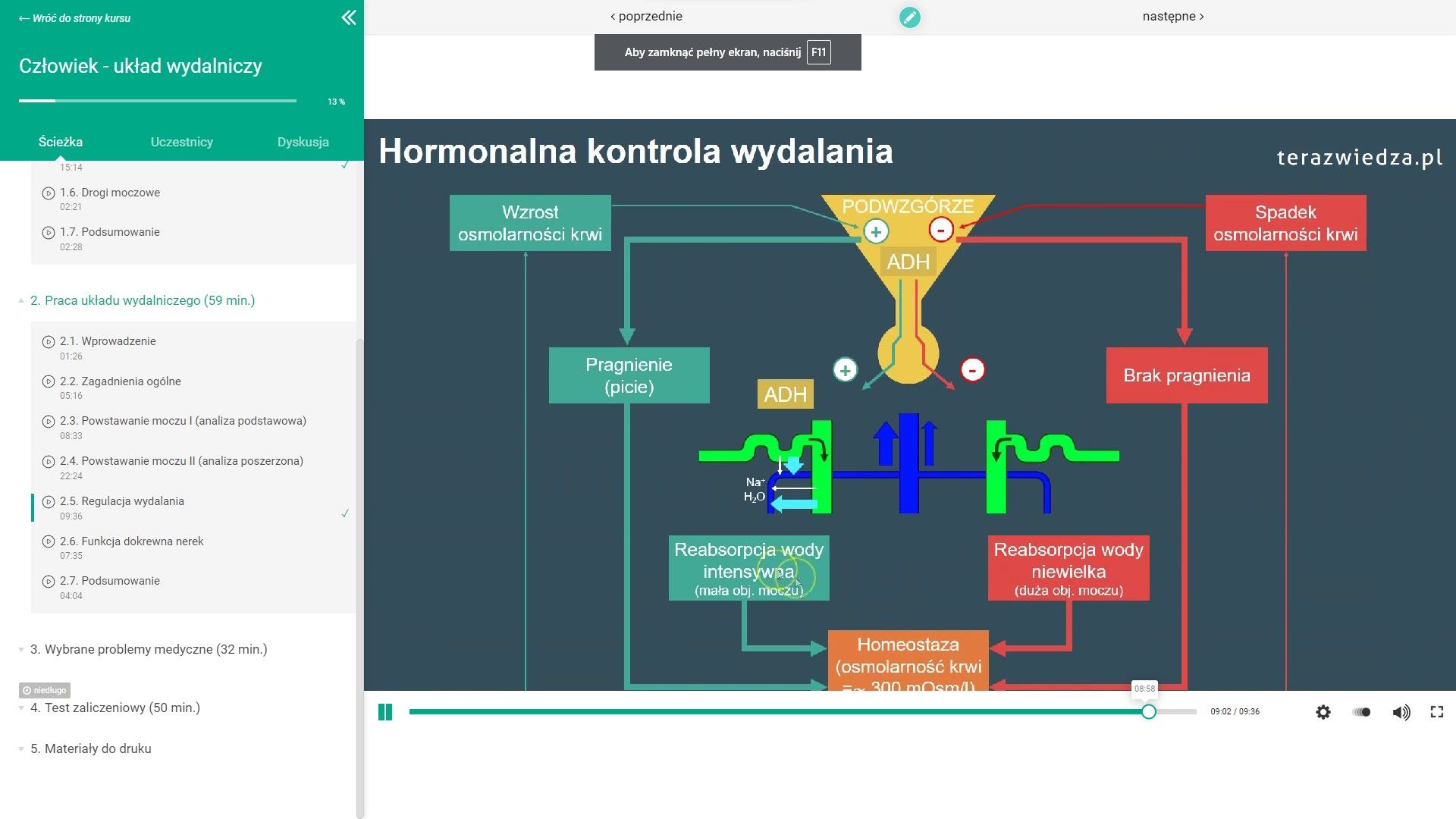 To jest to
W końcu ktoś potrafił mi to wytłumaczyć

Łukasz
Bardzo ciekawe
Bardzo ciekawe wykłady, jasne tłumaczenia
Karolina C.
Polecam
Bardzo przystępnie podana wiedza. Super wizualizacje.
Anonimowo
Autor
Waldemar Lewiński
Nauczyciel biologii
Nauczyciel (niestety były) oraz autor książek i kursów multimedialnych. Pierwsze sukcesy odnosił jako nauczyciel – jego uczniowie zdobywali indeksy i laury na olimpiadach biologicznych. Później zaczął pisać książki – sprzedano ich kilka milionów (nie tylko podręczników biologii, ale także książek pomocniczych opracowanych w charakterystycznym swobodnym stylu). Całkowicie "porzucił papier" i od kilkunastu lat przygotowuje dynamiczne, multimedialne kursy biologii online. Zadeklarowany zwolennik rowerów, od niedawna także górskich.