KLASA 3. KURS NR 1.
Fizjologia zwierząt
Czynności życiowe zwierząt.
Zadania
62 maturalne (pdf)
Test
32 zadania (elektroniczne)
Wybrane cechy kursu
Podstawowe czynności życiowe głównych grup bezkręgowców i strunowców.
Uwaga: Jest tu dużo informacji, które ułatwią Ci później poznawanie tajników fizjologii człowieka (nasz organizm działa przecież tak, jak organizm innych ssaków). Kolejną zaletą jest integrowanie i utrwalanie wiedzy z zakresu zoologii.
Ponad 150 profesjonalnych rysunków i schematów.
Oddzielenie fizjologii zwierząt od fizjologii człowieka (co ułatwia opanowanie materiału).
Panel: Dyskusja online dla tego kursu.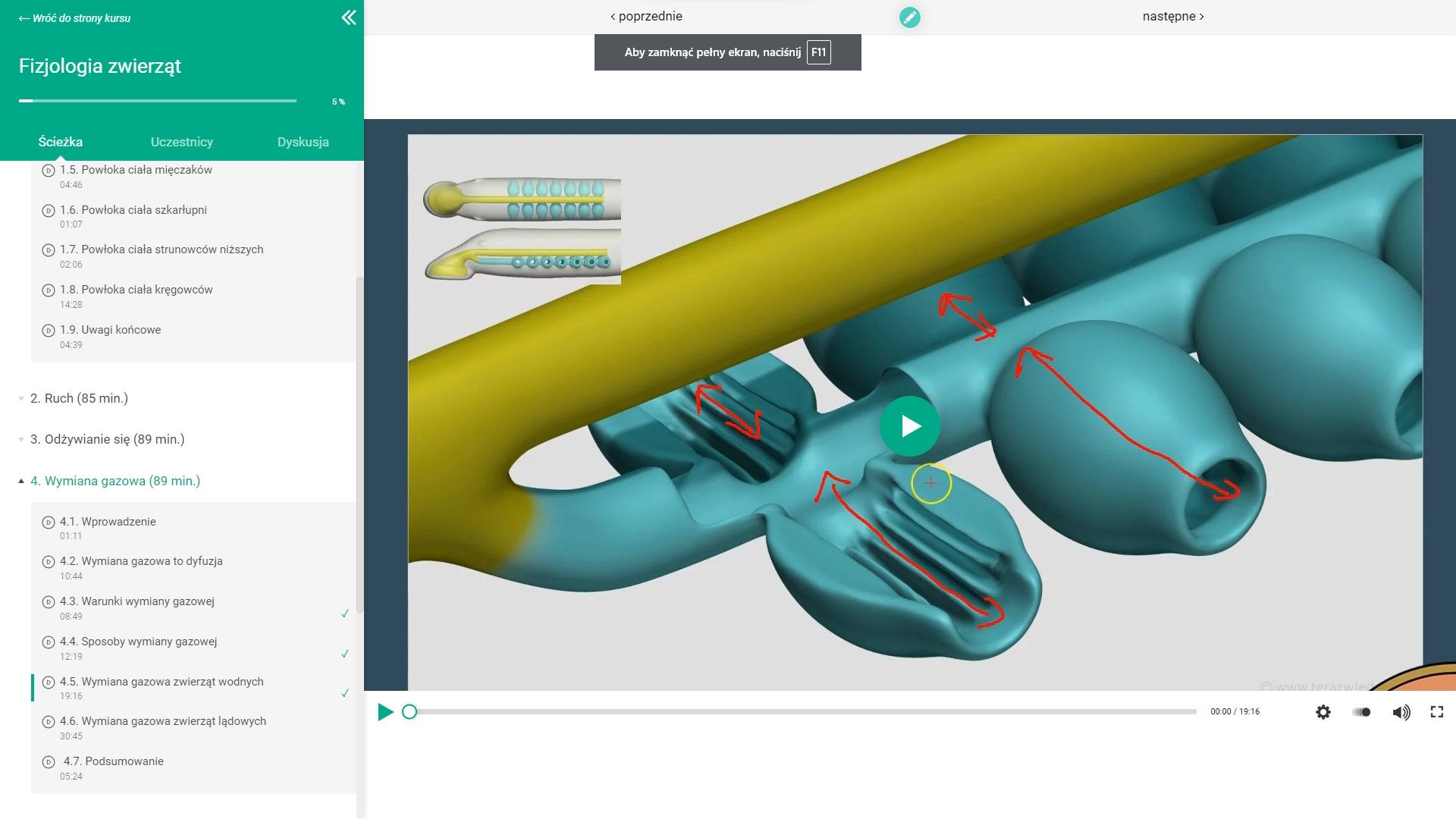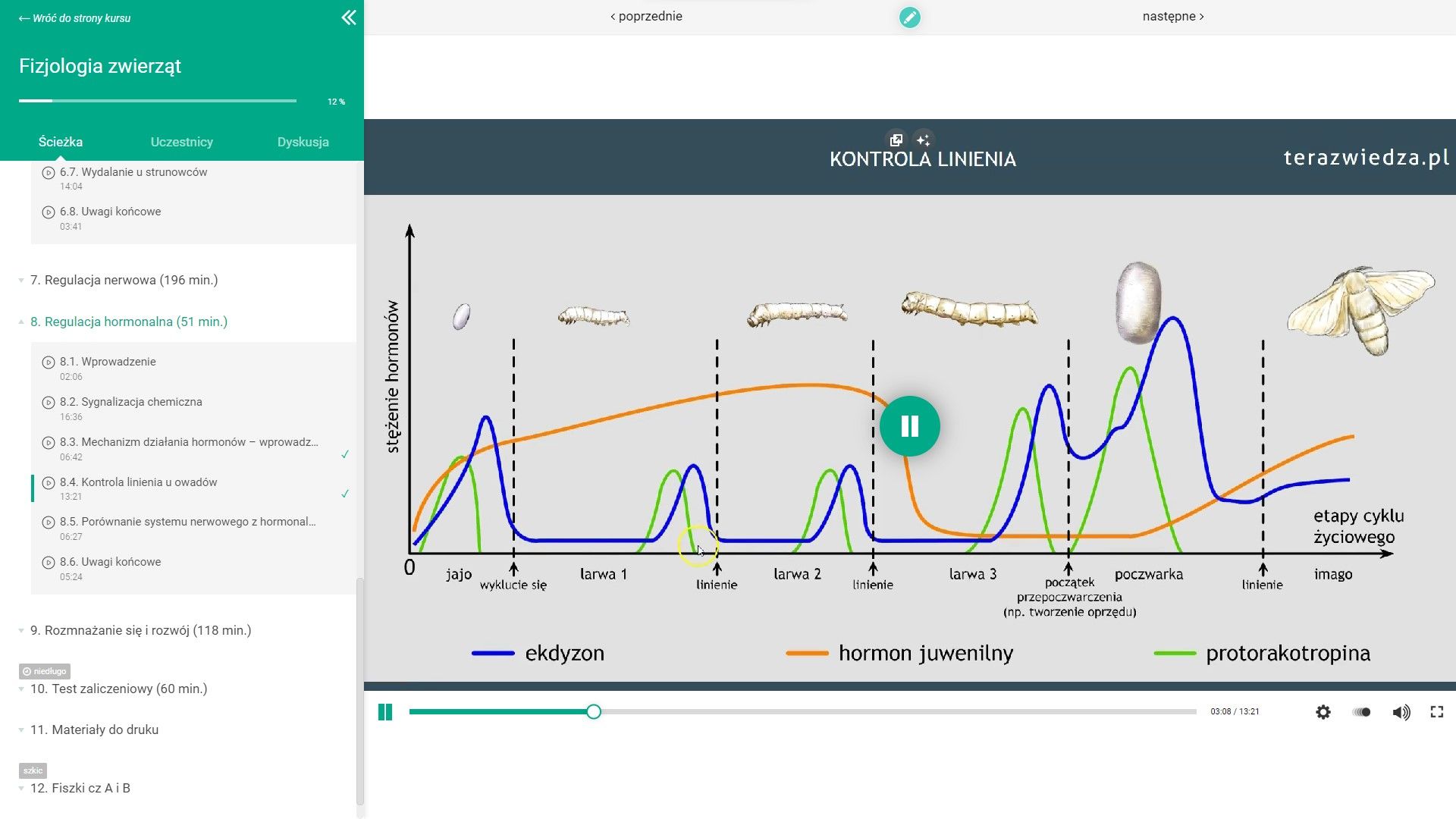 To jest to
Tak powinna wyglądać szkoła w XXI wieku
Tomek
Polecam
Zacząłem od tego kursu, a potem wykupiłem wszystkie. Nie ma lepszego sposobu na biologię niż wykłady Pana Lewińskiego

Kacper
Ułatwia naukę
Dużo materiału, ale jakoś sam wchodzi do głowy
Anonimowo
Autor
Waldemar Lewiński
Nauczyciel biologii
Nauczyciel (niestety były) oraz autor książek i kursów multimedialnych. Pierwsze sukcesy odnosił jako nauczyciel – jego uczniowie zdobywali indeksy i laury na olimpiadach biologicznych. Później zaczął pisać książki – sprzedano ich kilka milionów (nie tylko podręczników biologii, ale także książek pomocniczych opracowanych w charakterystycznym swobodnym stylu). Całkowicie "porzucił papier" i od kilkunastu lat przygotowuje dynamiczne, multimedialne kursy biologii online. Zadeklarowany zwolennik rowerów, od niedawna także górskich.